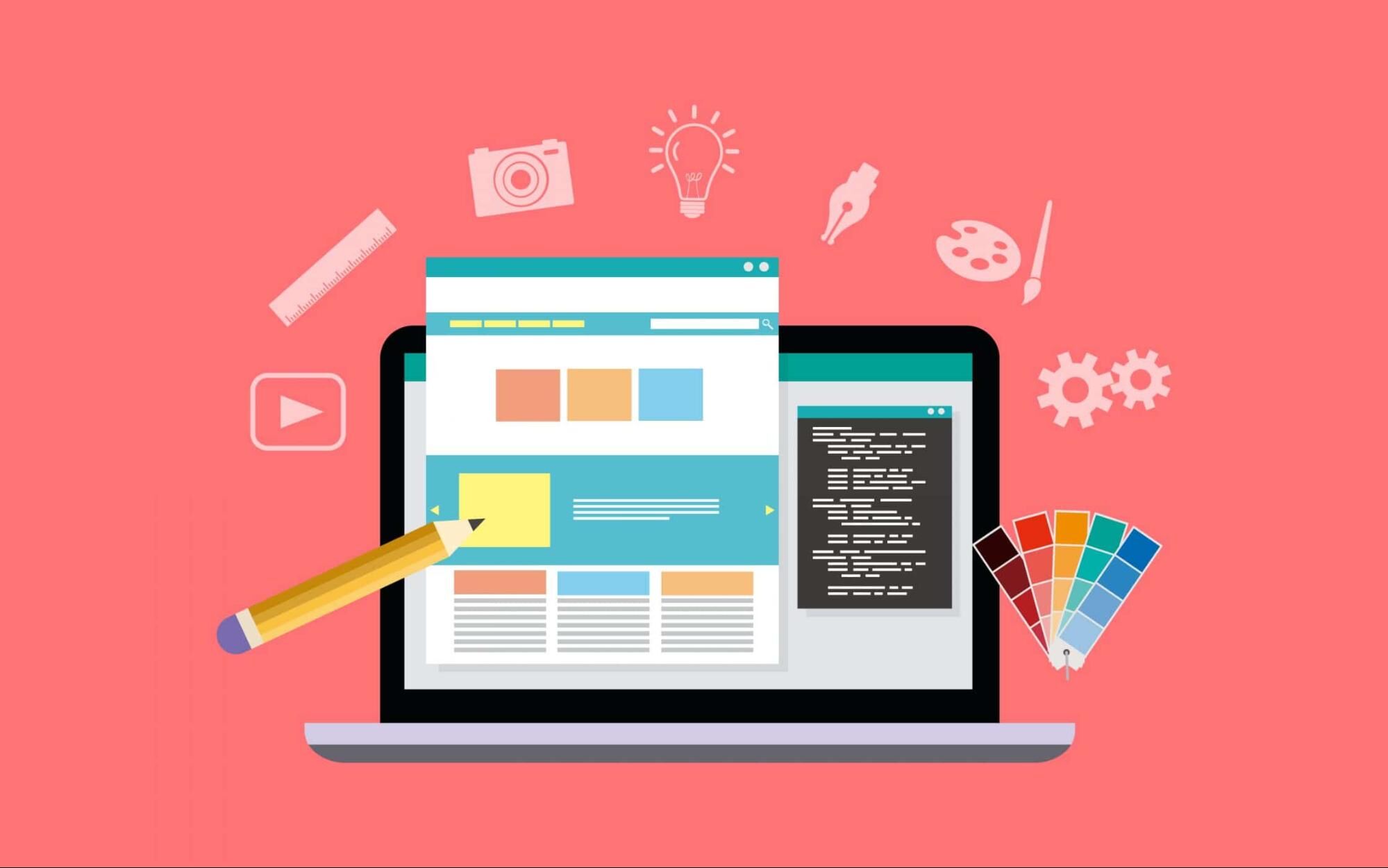 10 Signs You Need a New Website
Introduction
So you've got a website – welcome to the Internet! But how pleased are you with it, really?
The habits of your consumers are changing rapidly and new technologies are taking the Internet by storm. Your bare presence online is the first step, but it's just as important to keep up with the latest. How can you make sure you stand out and most of all, meet the right people with billions of sites on the web?
At Speakeasy we know that there is so much more to a successful website – it not only needs to look great, but most importantly, perform well and fulfil your business goals. Lucky for you, we're here to help.
If you're still feeling unsure, here are 10 obvious signs that you probably need a new website!
1. Your website is not responsive
Although this list is not structured in terms of importance, your website being unresponsive is quite a significant reason for you to start thinking about a new one. A responsive web design should ensure that your website is rendered correctly across multiple devices, whether it's a desktop PC, laptop, tablet, or mobile and the user should always have a memorable experience.
According to recent data, mobile use is increasing and exceeding desktop usage as the way to surf the web, with more than 60% of users now doing it from their smartphones. Now more than ever, you can't afford steering your customers away only because on an unresponsive website. Can you?
2. Loading takes forever
As it stands now, Google's magic number for the ideal page loading speed is two seconds or less. It is also worth remembering that 40% of customers will opt to leave a website that will take longer than 3 seconds to load. The answer is obvious – you have to make sure it loads immediately in order to keep your visitors on your site. If your website takes ages to appear on screen, it's time for you to think about a new one.
Here are a just a few reasons why slow websites are bad news for businesses:
Loss of website traffic leading to losses in sales and revenues
A profound drop in the website's SEO ranking
Poor customer experience resulting in lower engagement
Increase in the user's bounce rate and a lower rate of conversions
Increased chances of website crash or Google blacklisting
Luckily, here at Speakeasy, it's one of our biggest priorities to make your site speed is one of the key performance indicators.
3. Your bounce rate is sky high
First of all, what is bounce rate and why should you care about it? Bounce rate is the percentage of visitors on a particular website who navigate away from the site after viewing only one page. Is it a bad thing? Well, if your site's success depends on more than one page being visited by users, then, yes a high bounce rate is bad.
There are various reasons why your bounce rate may be high, such as a confusing user experience, unreadable content, unattractive design or faulty functionality. A fresh redesign of your website can help improve your bounce rate.
4. It doesn't align with your branding
Have you recently gone through rebranding and your current website doesn't showcase it? When it comes to branding, everything that represents your company in any way, shape or form matters.
For most businesses these days, digital is a primary way of communication. If your website doesn't fit your brand, you might be sending your potential customers a confusing message. If this is you, it's a no brainer. You need a new website that properly goes with your new branding and is designed accordingly!
5. It just doesn't look good
The most important questions to ask yourself: are you happy with your website? Are you proud of it? Do you think it gives the right impression of your business? If not, there's no running away from it!
It comes as no surprise, 66% of consumers would prefer to look at something beautifully designed vs. simple and plain, according to Adobe. Moreover, the study indicates that as many as 68% of viewers prefer good overall design, such as appealing layout and photography as one of top three factors of content viewing experience.
When you have a consistent design across your website, you create a more cohesive site. Your audience will engage on your site longer and build brand recognition. This will help you earn more conversions down the line!
6. The navigation and site map are confusing
We call it bad User Experience (UX) and we see it a lot: over-complicated site navigation, hidden and inaccessible content, lack of call to actions or clear section hierarchy. If all this sounds familiar, there's no time to waste and you should be thinking about a redesign right away. Upgrading your website to its more intuitive self with a seamless flow of information will bring you profit in no time.
7. You can't update your own content
We can't imagine anything more excruciating than that – not being able to make updates to your website without emptying your wallet to pay an IT guy is just not right. Even if it's just to stop this annoyance, a new website with a proper content management system behind it is worth considering.
At Speakeasy, we make sure the backend of every website we build is simple and intuitive.
8. You're behind in your industry
Maintaining your brand image on every channel can go a long way to helping you stay ahead of the competition. When it comes to your website, keeping it up to date and in live with recent trends will definitely help you stay ahead of the game.
9. You're not ranking well in Google
You must have heard by now about the mysterious SEO. As Google explains, Search Engine Optimization is often about making small modifications to parts of your website. When viewed individually, these changes might seem like incremental improvements, but when combined with other optimizations, they could have a noticeable impact on your site's user experience and performance in organic search results.
The truth is, a lot of the points covered above will affect how your site ranks in Google. However, this is something that can be easily improved with a new website, and at Speakeasy technical SEO is one of our top priorities.
10. You just feel it in your gut
Last but not least… you have to trust your gut! If you have this nagging feeling that your website needs a refresh, it probably does.
Go ahead, and give us a call!