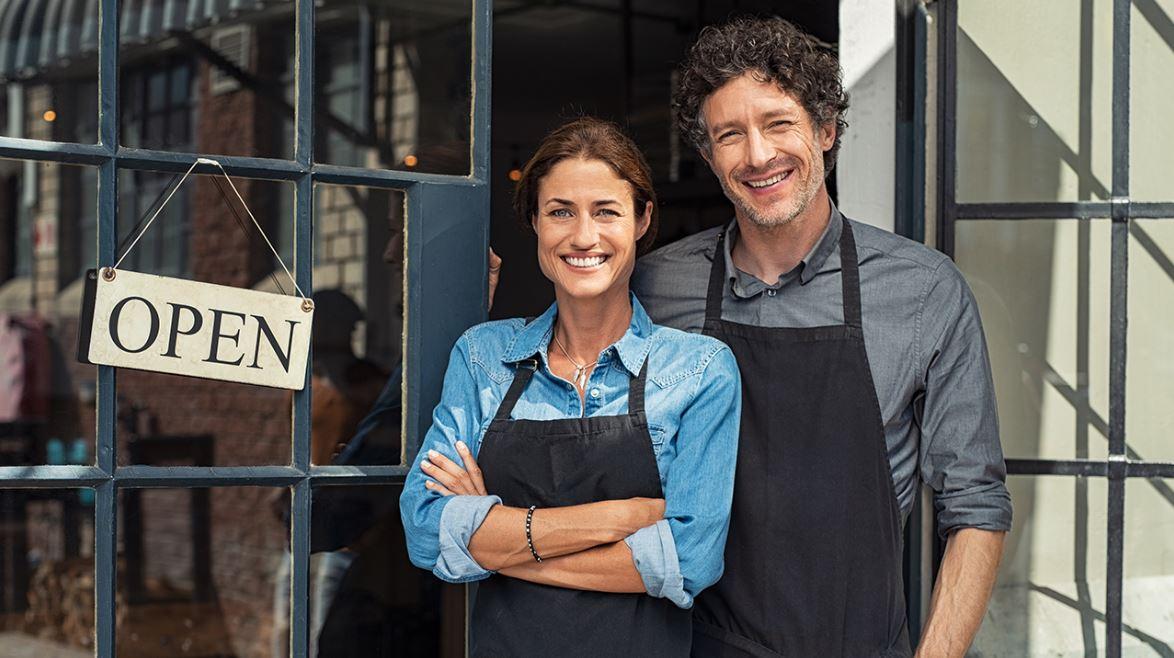 Small Businesses can Benefit from Google Ads
"Is Google Ads for small businesses?" is a question that we've heard time after time from small business owners, whether you sell shoes or junk removal services online marketing can be difficult. As a small business, you want to increase your visibility to your target audience. Your small business needs Google Ads so that potential customers can easily identify your business amongst a sea of similar options.
Google Ads is a pay-per-click (PPC) online advertising platform that can produce qualified leads, and business growth to your small business. PPC is the most popular form of online advertising and Google Ads is the internet's largest PPC ad network. PPC advertising allows you to feature your website at the top of search engines and display photos or video advertisements across the web. With a professionally built campaign, Google Ads is an effective lead generating and brand awareness channel for small businesses across many industries.
Google Ads is able to cross borders and demographics to effectively reach your target audience, wherever and whoever they may be. One of the many benefits of Google Ads for small businesses is the lack of required minimum spend, allowing you to flexibly invest the amount you are comfortable with. It can fit your available budget and gives you complete control over your advertising.
As a small business, there are numerous benefits that can be realized in a short time-frame:
Target Audience
When someone uses Google they are actively searching for something. When the right keyword and PPC ads are combined, your small business can appear at the top of Google's search results. Keywords will play an important role in any Google Ads campaign you run, as you want your ads to reach customers precisely when they're looking for what you offer. You can also show ads at specific times, specific locations, for specific devices, and much more. Google Ads gives your small business the ability to reach people the moment they are looking for you, whether they know it or not!
Geo-Based Targeting
Small businesses should be geo-focused to ensure better exposure. Focusing your Google Ads on particular locations (ie. Toronto, North Bay or anywhere else) can allow you to reach individuals that best match your target audience, who have the highest chance of converting, and maximizing your budget. Additionally, using geo-based targeting is extremely important when trying to increase your brand awareness to new locations.
Cost-Effective
One of the great things about Google Ads is that you only pay if your advertisement is clicked on! No more, no less. You can select keywords to bid on, selecting words with high-frequency, relevance or words unique to your businesses is essential. Google Ads utilizes the Keyword Planner, a tool designed for the marketing savvy which provides you with deep insights into keywords such as their frequency. Using the certain keywords that best relate to your business and audience can exponentially increase your reach, with minimal investment. Google Ads works well for all budget types, but specifically small businesses as you can set the amount you are willing to pay per click on your ad and set a maximum daily budget. PPC allows you to view analytics, ensuring you reach your target ROI.
Directing People to Dedicated Landing Pages
A key benefit of Google Ads is that you have the freedom to direct people to customized, dedicated landing pages, allowing your potential customers to quickly and effectively find what they are looking for. This allows you to conserve your budget as your bounce rate will drop, and your conversion rate will increase. When you have a professional Google Ads agency running your campaigns, you can expect it to quickly pay for itself many times over.
Provide Fast Solutions
PPC advertising allows small businesses to create ads, increase awareness and start bringing in leads almost instantly. With Google Ads, small businesses can easily track ad spend, click-through rate (CTR), and the conversion rate of their landing pages. PPC ads can offer faster results than any other marketing strategies including SEO. Once set up and activated, results can be instant with sales and leads generated within minutes of going live.
Reach Warm Leads
With Google Ads, small businesses can create remarketing campaigns, designed to reach people who have previously visited your website. This helps create more effective ads as it enables you to reach those whose behaviour has previously indicated an interest in your businesses.
So to answer the question, yes, Google Ads can be effective for small businesses, when implemented properly. PPC ads will help you to reach your target and drive faster conversions than ever before. It is an affordable and cost-effective way of reaching people with interests that align with your small business, generating interest that wouldn't be present or possible without the use of Google Ads.
Whatever you are looking to achieve, there is no doubt that Google Ads can play a pivotal role in helping you achieve your goals!